Kinsale Bay Food Company's Mushroom Soup-rise. – #FridayFinds
I'm back with another soup review. Today's #FridayFinds is the Kinsale Bay Food Company's Mushroom Soup.
What's better than a hot soup on a wet and cold rainy day like today? I was a late 'bloomer' to the taste and texture of mushrooms and it's only a few years ago that I have come to enjoy them, but only if they have been cooked the right way. Since then I've come to love how versatile mushrooms can be with almost any meal.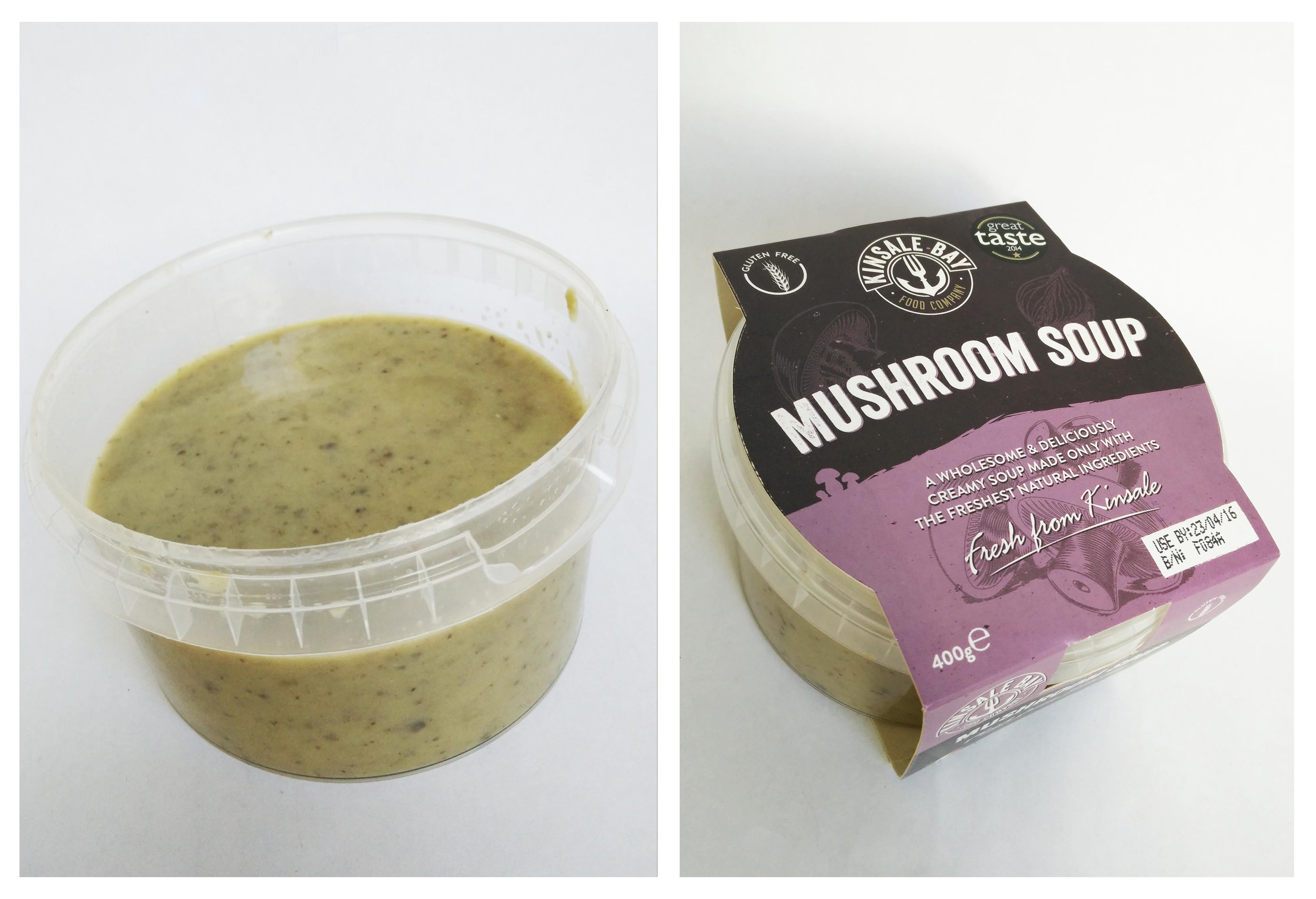 As I've mentioned before on my previous blog on the 'Just Foods' blog, I'm a bit weary about off-the-shelf soups. However, this mushroom soup by the Kinsale Bay Food Company has soup-rised me yet again! (sorry, it's the best I could manage)
Kinsale Bay Food Company is an Irish independently owned Company; all products are produced in Ireland at their gluten-free plant in Little Island, Cork. I picked this up in SuperValu for just €2.00 (400g) and their commitment to fresh ingredients was evident as soon as I had the first spoonful. Personally, I prefer any soup I eat a little thick with noticeable chunks of veg or meat so that you actually feel like you're eating some sort of meal and Kinsale Bay Food Co. got this spot on… albeit it's only a mushroom soup! This soup feels like it's packed with mushrooms so it felt nice and thick, not watery at all. They seems to have sacrificed the cream and calories for quality. In a perfect world I could have added the creaminess myself by complimenting it with some toasted bread with brie or goats cheese!
With all their soups labelled Gluten Free, this range is already a winner in my eyes… even if they already have One gold star from the Great Taste awards 2014. Thanks for a lovely lunch guys!